PASSION FOR FOOD SERIES:
Slow Roast Feather Blade of Beef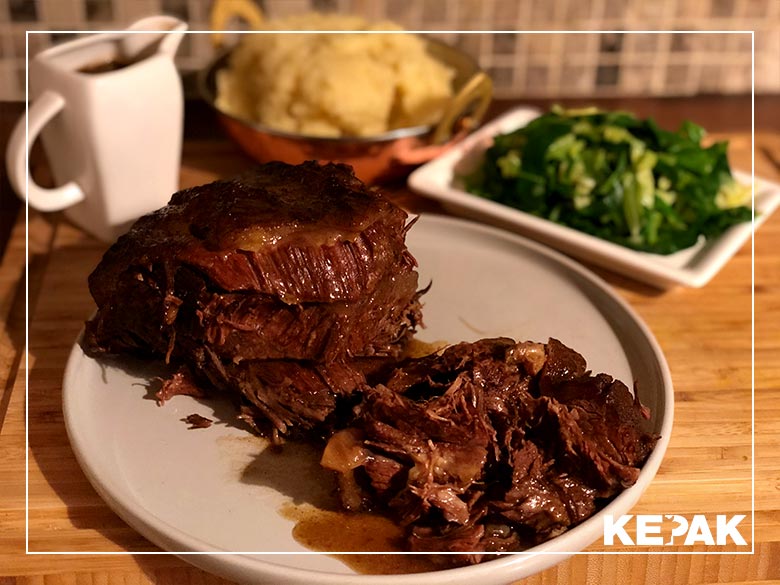 Feather blade is a long cut of beef from the shoulder of the animal. It is a very hard-working muscle that requires either cutting into thin steaks or slow cooking over a long period of time. Cooked for several hours in beef stock, the meat becomes beautifully soft and tender. Feather blade beef offers several nutritional benefits as it is high in protein and contains eight essential vitamins and minerals.
For the month of January, we aimed to source as much of our food as possible from regenerative farming; a concept called Regenuary. Our delicious Feather blade is served with seasonal vegetables; celeriac mash and cabbage. We chose to source our products from local Irish suppliers and do what we can to minimise the environmental impact of transportation.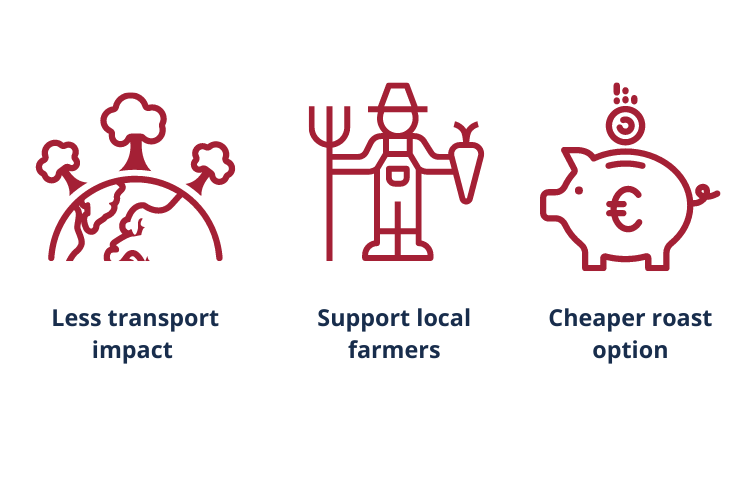 INGREDIENTS

 INGREDIENTS​
1.5kg Feather blade joint
2 onions, sliced
2 cloves garlic, chopped
2 sticks celery, chopped
1 litre beef stock
50ml cider vinegar
3 sprigs rosemary
2 potatoes
1 head celeriac
1 head savoy cabbage
Flour for dusting
METHOD
Season the feather blade with salt and freshly ground black pepper. Dust lightly in flour, this will help the cooking liquor to thicken during the cook.
In a hot pan with plenty of oil, brown the beef on all sides for several minutes. Deglaze with the cider vinegar and reserve the meat and all juices.
In a casserole pot large enough to hold the beef, cook the onions over a medium heat without colour until they are completely softened, approx. 8mins. Add the chopped garlic, chopped celery, rosemary and ¼ of the celeriac. Mix and stir well for a few minutes.
Add the seared beef to the pot along with the pan juices as well as the beef stock. Bring to a simmer, pot the lid on and place into a heated oven at 140°C. Cook for 4 hours.
For the celeriac mash, add the diced celeriac and diced potatoes into a pot with water, bring to boil and cook for 8/10 mins until soft. Drain and mash.
Wash the cabbage leaves and slice finely. In a pot of salted water, cook the cabbage in batches to keep the temperature high in the water. Drain the cabbage, season with pepper and keep warm.
When beef is cooked, remove from casserole pot, cover to keep warm. Sieve the cooking liquor into a small pot, pushing the veg through the sieve with the back of a ladle to give the sauce some body. Reduce to a gravy consistency.
The meat will be quite tender, so it can be sliced to serve or just put in the middle of the table for people to pull apart.
Bon Appétit!