BUILD YOUR CAREER WITH US
The Kepak Graduate Programme gives dynamic, hardworking and committed graduates an opportunity to join our diverse team.
The Programme lasts 2 years and leads successful graduates on to potential career opportunities within the business. From day one you will: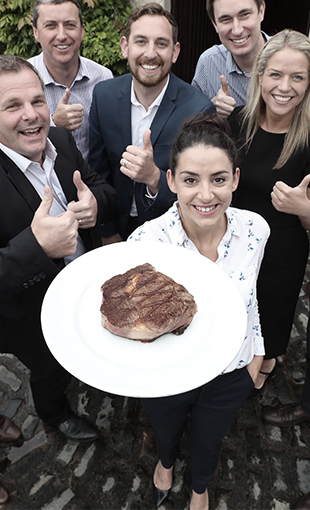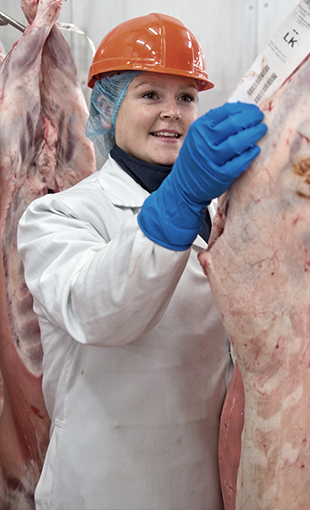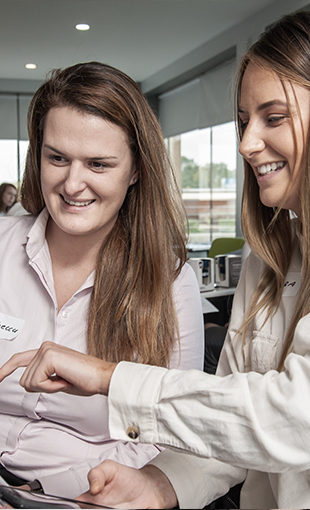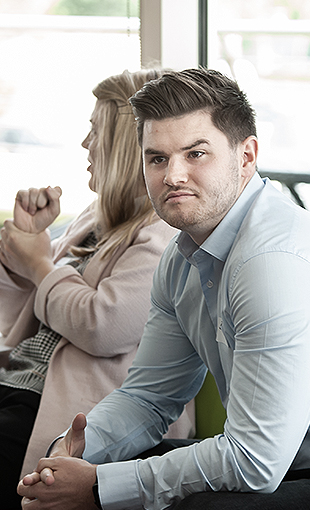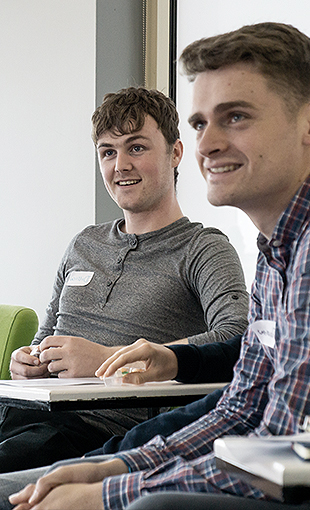 GRADUATES SPOTLIGHT
Our previous graduates know that hard work pays off, with many staying with us after the programme finishes.
We're big on growth and by offering dedicated mentors and personal development training, you could find yourself working and thriving in any section of the business.
The Graduate programme is tailored to unveil growth opportunities and help you make the most out of your time.
OUR GRADUATES' INSPIRING STORIES
Have a look at what our previous Kepak Graduates have to say about the programme.
WHO ARE WE LOOKING FOR?
We are looking for hardworking and ambitious graduates of all disciplines and backgrounds and we accept applications from any candidate with an undergraduate degree.
It's important our core values align with yours.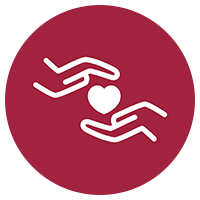 RESPONSIBILTY
You must be able to work on your own initiative, take accountability, thrive during change and continuously look for improvements to make our business more sustainable.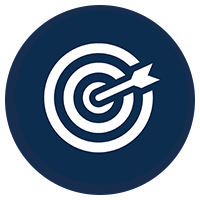 AMBITION
Willingness to learn and confidence to strive to be the best you can be.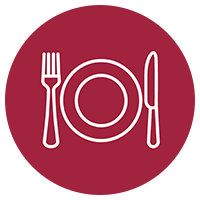 PASSION FOR FOOD
As an industry leader, this is at the heart of everything we do.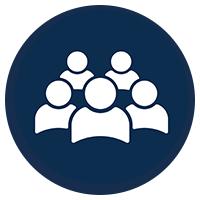 TEAMWORK
Teamwork is absolutely pivotal to our success so the ability to build relationships, relate to a diverse workforce and support others is a key attribute we will be looking out for.
If these resonate with you, then you will feel right at home here at Kepak.

STEP 1
APPLY ONLINE
Deadline is 31st Jan 2022

STEP 2
TELEPHONE INTERVIEW
Quick over the phone interviews to see if you're best fit for life at Kepak

STEP 3
ASSESSMENT
Attend our Assessment Centre for some exercises and interviews

STEP 4
IN PERSON INTERVIEW
Meet with a senior leader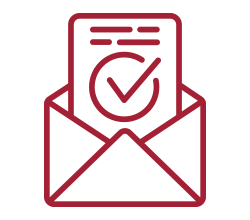 STEP 5
REFERENCE CHECKS
Final reference checks & an offer to successful grads
WHY JOIN KEPAK
From humble beginnings to global operation, Kepak have always invested in the future by doing better and by doing the right thing for innovation in the meat business at all levels. Now Kepak wants to invest in you.
CULTURE
CULTURE
Kepak is a family owned business and this is reflected in our working culture, friendly yet hardworking.
GROWTH
GROWTH
The personal and professional growth of our employees is our mission, giving them the skills and confidence to influence the direction of our business in the future.
MANAGEMENT
MANAGEMENT
We pride ourselves on having our employees best interests at heart and our flat management structure gives employees and graduates access to senior leaders for insight and guidance.
MAKING A DIFFERENCE
MAKING A DIFFERENCE
We strive to make a difference through innovation and through our various CSR initiatives, changing the industry and community for the better.
A DAY IN THE LIFE
See some of the different activities and experiences our graduates are involved in during the programme.
MEET US IN PERSON
If you have any questions and would like to meet in person, we will be at the graduate fairs listed below. Pop by for a chat.
4th Oct 2022
GMIT
Old Dublin Rd, Galway, Ireland
5th Oct 2022
TUD
Grangegorman Lower, Dublin 7, D07 H6K8
6th Oct 2022
UCC
College Rd, University College, Cork, Ireland
11th Oct 2022
DKIT
Dublin Rd, Marshes Upper, Dundalk, Co. Louth, A91 K584
12th Oct 2022
TUS
Technological University of the Shannon, Midlands (Athlone Campus), Sports Arena, Midwest Athlone Campus, University Road, Athlone, Co. Westmeath, N37 A3W4
13th Oct 2022
MTU
Munster Technological University, Nexus & Sports Hall – MTU Bishopstown Campus
14th Oct 2022
DKIT
Dublin Rd, Dundalk, Co. Louth, A91 K584
2nd Nov 2022
UCD Smurfit
UCD Michael Smurfit, Graduate Business School, Blackrock
23rd Nov 2022
Atlantic Technological University
Ash Ln, Ballytivnan, Sligo, F91 YW50
HOW CAN I APPLY FOR THE GRADUATE PROGRAMME?
You can apply via our online application form here. If you see us at a career fair, please feel free to give us your CV and discuss the programme. We are always delighted to talk about the programme.
HOW LONG IS THE KEPAK GRADUATE PROGRAMME?
The graduate programme runs for two years. In year one, you can be rotated to various departments and then streamlined into your specific role in year two.
DO I NEED A SPECIFIC DEGREE TO JOIN THE GRADUATE PROGRAMME?
No – we recruit undergraduates and postgraduates of all disciplines.
WHERE WILL I BE BASED IF I'M SUCCESSFUL?
If successful, you will be based in one of our sites across Ireland and the UK. Graduates usually stay in one site for their first year of the programme. This will be discussed with you during the recruitment process.
WHAT TRAINING WILL I RECEIVE?
Along with internal job training which may include rotations to various departments, you will take part in numerous external training courses in areas such as Presentation and Communication skills and Time Management Training. You will also take part in internal training delivered by members of our experienced team in diverse areas.
Bespoke training is delivered as part of year two.
WILL I GET TO MEET OTHER GRADUATES?
Yes – graduates get to meet each other on cohort days and site visits. You will also take part in team building activities throughout the year. We have a large community of graduates and operate a "buddy system" so you can meet previous graduates too.
DO KEPAK TAKE ON INTERNS/WORK PLACEMENT STUDENTS?
Yes – if you are interested in finding out more, please email recruitment@kepak.com