KICKSTART YOUR CAREER AND EARN WHILE YOU LEARN
Our wide range of apprenticeship offers you a recognised qualification with hands-on experience and on-the-job learning at our on-site training facilities. We are always looking for new talent to join our business, so apply today to learn new skills and earn real money from day one.
WHO ARE WE LOOKING FOR?
We are looking for individuals with the following qualities to join us: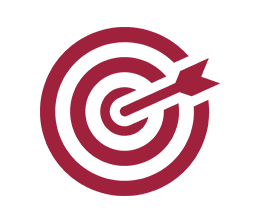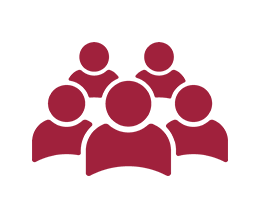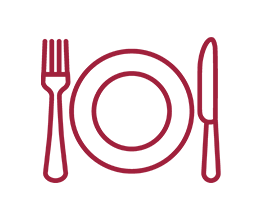 A parent's guide to apprenticeships at Kepak
As a parent, all you can ask for is assurance that your child will have the best opportunity at a fulfilling career, and a KEPAK apprenticeship can offer this. Kepak is one of the UK and Ireland's leading food manufacturers. Not only will a career at Kepak offer a secure route to a successful career, but it will offer a sense of inclusion and acceptance. In a challenging and dynamic environment, our philosophy is always to be 'more than.' We are more than tradition, more than quality, more than meat and more than a job.
What are the benefits of doing an apprenticeship at Kepak?
Earning a salary whilst gaining a recognised qualification
Excellent progression opportunities with increased future earning potential
Opportunity to study further right up to degree level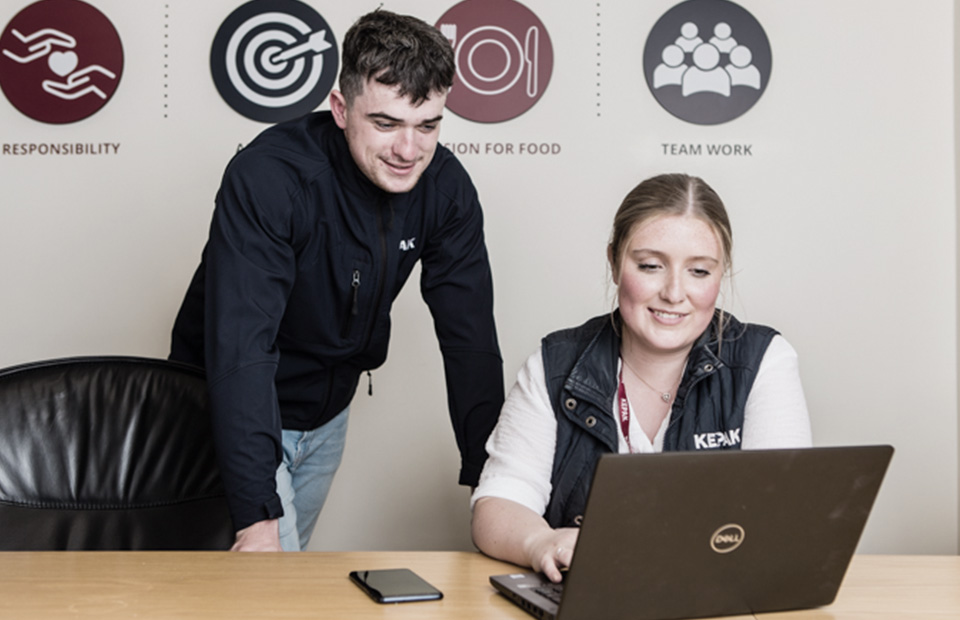 WHAT IS AN APPRENTICESHIP?
An apprenticeship is a job with formal training that focuses on the skills and knowledge required in your role. Apprentices will earn money whilst they are learning and will gain an internationally recognised qualification. At Kepak we offer level 2 and level 3 apprenticeships (SCQF level 4, 5, and 6) with the opportunity to progress even further for those that are particularly ambitious. These levels depend on the skills and qualifications that each individual apprenticeship offers. The vast majority of training will take place on-site and will be delivered by our expert team of instructors and team leaders.
WHAT IS THE ENTRY CRITERIA?
For UK apprentices, all applicants must be over the age of 16 and be able to provide proof of UK residence or work permit. This is a full-time role and applicants must be available 9 am to 5 pm, Monday to Friday. Attitude means much more to us than grades! However, having GCSEs or functional skills in Maths and English is a bonus. We want hard-working and focused people who are ready to take the first steps in starting their careers to join our team.
WHAT SKILLS WILL I LEARN?
As part of each apprenticeship program, you can expect to learn core skills such as English, Maths, Communication, Teamwork, Organisation, and much more. We offer apprenticeships in three main categories: Butchery, Food Manufacturing, and Engineering. Some practical skills that you may be learning depending on the specific apprenticeship program include Health and Safety, Environmental Production, Lean Manufacturing, Problem Solving, Quality Control, and much more. See individual apprenticeship programs for a more in-depth course framework.
HOW DO I BECOME AN APPRENTICE?
To join our team and become a Kepak apprentice, you will need to apply through our website or by visiting your local Kepak site. You can see all available apprenticeships here.
After applying online, the next step is to have a brief phone interview with a member of our team to see if you could be the right fit for one of our programmes. If successful, you will then be invited to our assessment centre for some interview questions and exercises. This will be followed by an in-person interview with one of our team leaders.
HOW LONG DOES IT TAKE TO GET QUALIFIED?
Most of our apprenticeships are between 12 and 18 months long. See each available apprenticeship application for more information.
HOW MUCH WILL I EARN?
All our apprenticeship programmes pay more than the statutory minimum apprenticeship wage, with most apprentices earning over £20,000 in year two.  See individual apprenticeship applications for salaries. In addition to your salary, you will receive benefits such as bonus payments, over- time earnings, discounted health scheme and access to Kepak Keep Well & Keep Learning programmes.