PASSION FOR FOOD SERIES:
HOMEMADE SPICY SAUSAGE ROLLS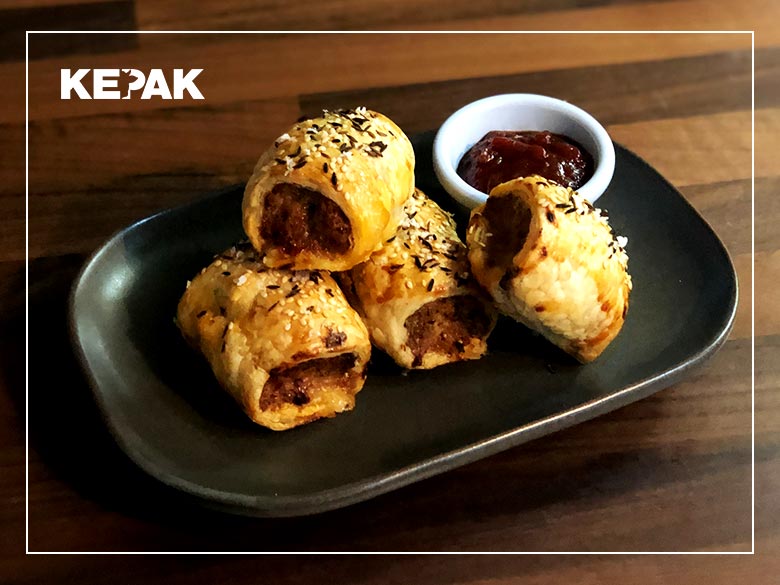 This year presented us with enough challenges. Why not simplify your festive feast by selecting dishes that can be prepared well in advance? Our sausage rolls give you a head start as they are suitable for batch cooking and freezing. Sausage rolls are a firm family favourite and an easy dish if you want to try something new. These fun and festive sausage rolls are ideal for a Christmas appetizer or nibble on-the-go while trying to manage a hectic schedule. This recipe requires few ingredients and the store-bought puff pastry adds to its convenience. You can choose to make several mini sausage rolls or larger ones depending on the meal you want.
BENEFITS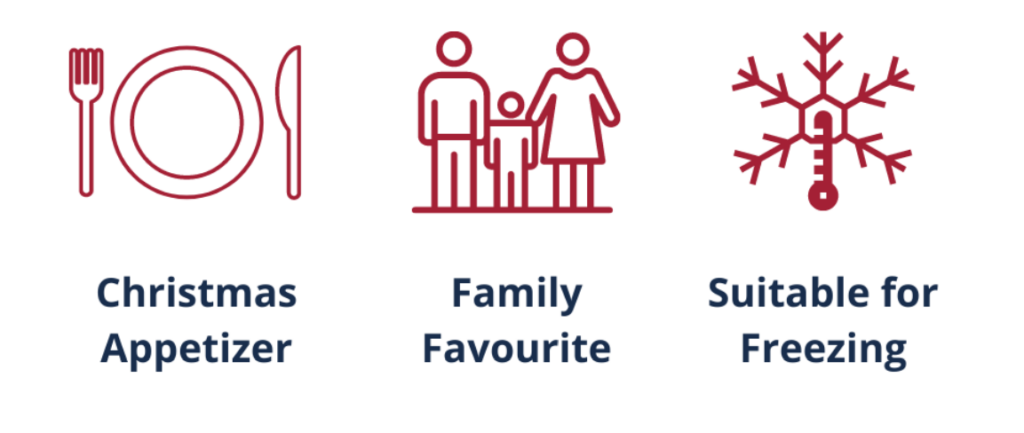 INGREDIENTS

INGREDIENTS
500g pork mince​
1 sheet shop-bought puff pastry​
60g breadcrumbs​
½ tsp smoked paprika​
½ tsp black pepper​
½ tsp crushed chillies​
1 tbsp soy sauce​
Dash of Worchester sauce​
Cumin seeds, poppy seeds, sea salt to sprinkle​
1 egg yolk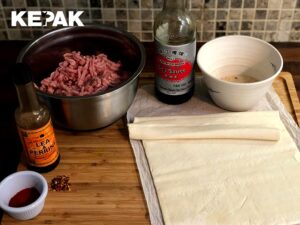 METHOD
Combine the pork mince, spices, crushed chillies, soy sauce, Worchester sauce and breadcrumbs in a bowl and mix well.​
Lay the puff pastry sheet out on a chopping board with wrap paper below. If the pastry doesn't come with wrap paper, then dust the surface with flour to stop the pastry sticking to the work surface​.
Cut the pastry sheet in two, length-ways to create two long strips​
Take a handful of pork mixture and roll with your hands to create a sausage shape. Lay on the pastry strip, about 2cm from the front edge. Repeat until there is a complete line of sausage meat across the pastry sheet​.
Egg-wash all along the far edge of the pastry sheet (this will help the pastry stick together) and roll the pastry from the front edge, tucking under the edge of the pastry​.
Cut into desired lengths (5cm in pictures), place on a baking sheet and egg-wash.
Sprinkle with cumin seeds, poppy seeds and flaky sea salt​
Bake in a preheated oven at 200°C for 20 minutes until golden brown and piping hot in middle.
Bon Appétit!