PASSION FOR FOOD SERIES:
Festive Porchetta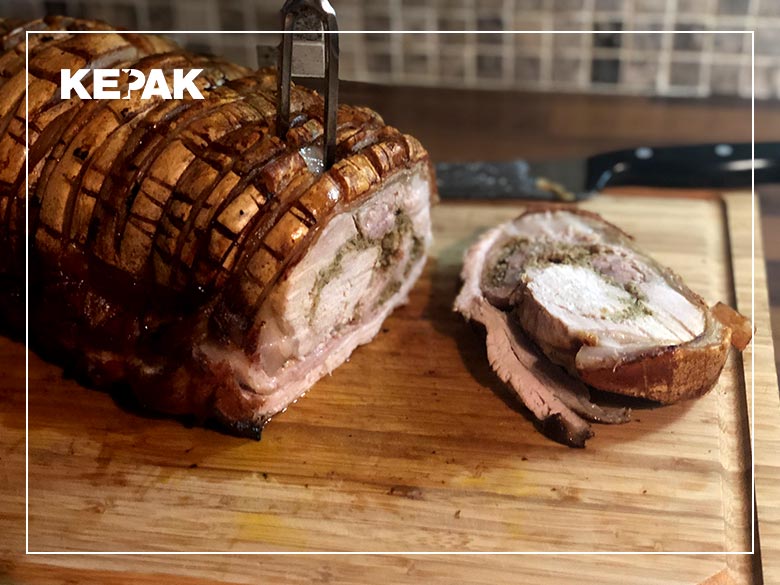 Looking for an alternative festive dinner this year, why not try our impressive Porchetta masterpiece? Porchetta is a savoury, fatty and boneless pork roast of Italian culinary tradition. It is stuffed with garlic and herbs to give an utterly sublime flavour. The fat from the pork belly infuses the meat, making it extra juicy and tender. A crisp and crunchy crackling surrounds the meat, giving it that extra kick. This Porchetta will feed the whole family and leftovers work great in sandwiches!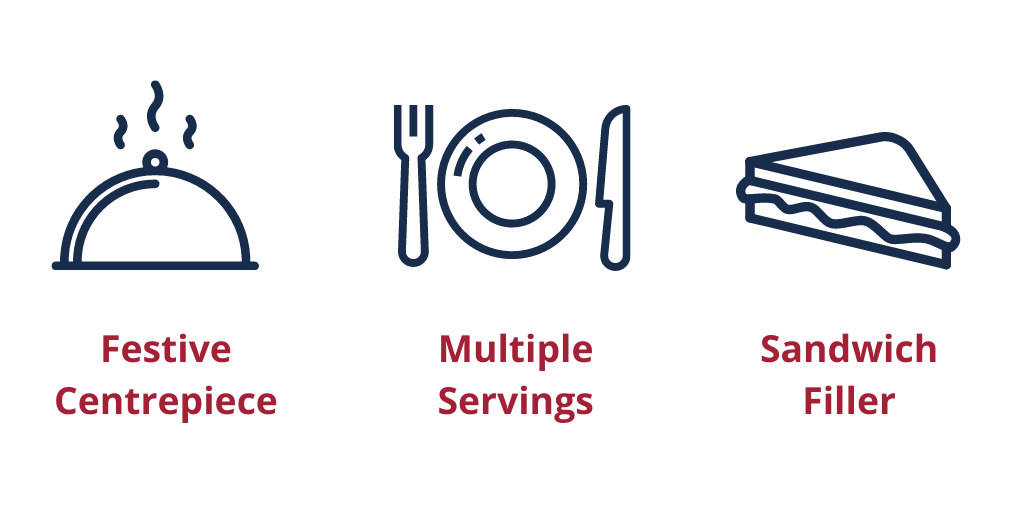 INGREDIENTS

WHAT YOU NEED FOR THE PORK BELLY
Pork belly with loin attached
 FOR THE PORCHETTA​
2 tbsp fennel seeds​
1 tbsp black peppercorns​
1 tbsp sage, chopped​
1 tbsp thyme, chopped​
1 tbsp rosemary, chopped​
2 tbsp lemon zest​
5 cloves garlic, crushed​
1 tsp chilli flakes​
100g fine breadcrumbs​
2 carrots & 2 onions for roasting tray
METHOD
Preheat your oven to 240°C​.
Pork belly with loin attached; ask the butcher to score skin-side of the belly to fat level or score with sharp knife/Stanley blade.​
Butterfly out the loin by cutting through the middle of the meat and flipping back to create thinner layers of meat​.
Toast fennel & black peppercorns in a dry pan for a few minutes, releasing oils and flavours​.
Combine all herbs, spices and garlic in a food processor, spice grinder or mortar& pestle. Grind together until all ingredients are combined. ​
Mix the herbs and spices into the breadcrumbs.​
Lay out the scored pork belly, skin side down and season with plenty of salt. Spread the herb and spice mix across the meat. Roll the whole piece up and tie with butcher's string.​
Lay the tied belly on the split carrots and onions and pour in 500ml water to the tray.​
Place in oven and roast @ 240°C for 1hr and then reduce oven to 180°C and continue to cook for 4 more hours, basting the meat occasionally.​
Remove from oven and allow to rest for 30 minutes before carving.​
Use the roasting pan juices as the base of your gravy by skimming off the fat and adding 200ml stock and a tablespoon of cornflour to thicken. A tablespoon of apricot jam will give the gravy a great body!
Bon Appétit!