PASSION FOR FOOD SERIES:
Mexican Steak Carne Asada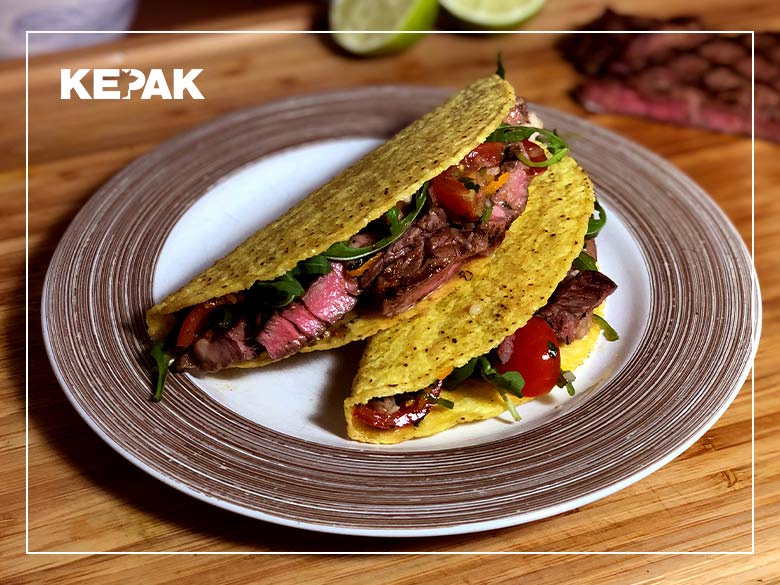 Carne Asada is tender grilled meat, full of authentic Mexican flavour. Several beef cuts are suitable to use including ribeye, striploin, flank and skirt steak. Carne Asada is all about the bold marinade. This recipe provides a fresh, savoury marinade that's rich in spices, herbs and bright citrus flavours. This marinade not only tenderises the meat but enhances that intrinsic goodness of the steak. Carne Asada is cooked over a hot grill to lend that perfect charred flavour to the exterior of the meat.
We used a ribeye steak as the intense marbling provides a delicious flavour however skirt or flank steak is great if you prefer a leaner option. Carne Asada is extremely versatile, it can be as a main dish or as an ingredient in other dishes. Try pairing it with burritos, fajitas, quesadillas, tacos or rice and beans for the ultimate Mexican feast!
Did you Know?
Beef is naturally rich in protein, low in sodium and provides eight vitamins and minerals that contribute to good health and wellbeing.
Beef is rich in niacin, vitamin B6, vitamin B12 and zinc and a source of riboflavin, iron, potassium and phosphorus.
Beef provides six essential vitamins and minerals that support normal energy production in the body
Beef naturally provides five essential vitamins and minerals that support normal mental function
Beef is a source of four essential vitamins and minerals that help the immune system to work normally
INGREDIENTS

Steak (rib-eye, striploin, flank)​
Green chillies x2, minced​
Shallots x2, minced​
Garlic cloves x3 minced​
½ Bunch coriander, chopped​
½ Bunch parsley, chopped​
25ml rapeseed oil​
Juice and zest of ½ orange​
Juice and zest of 1 lime​
1 teaspoon ground cumin​
½ teaspoon chilli powder​
1 teaspoon salt​
½ teaspoon black pepper
METHOD
Combine all the marinade ingredients in a large mixing bowl and whisk well​
Prick the steak with a fork on both sides, this will help the marinade penetrate the meat​
Place the steak in a bowl/container large enough to sit the steak flat, add the marinade and toss the steak so all areas are covered
Allow the steak to mature in the fridge for at least an hour
Bring the meat to room temperature for 30 minutes before cooking​
Heat your griddle/chargrill/pan, remove steak from marinade and drain off the excess herbs/garlic/chilli as these will burn during cooking​
Cook the steak on high heat for 3 minutes each side and allow to rest for 10 minutes afterwards​​
Bon Appétit!