PASSION FOR FOOD SERIES:
Moroccan Lamb Tagine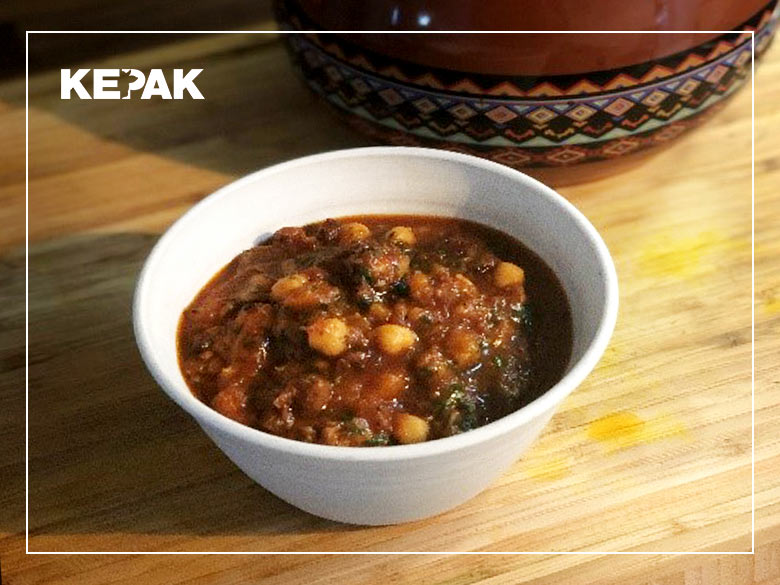 This Moroccan Lamb Tagine is inspired by the classic flavours of North African cuisine. Our recipe is packed with tender lamb, aromatic spices and sweet apricots, creating a deep and flavourful meal. This slow-simmered meal allows everything inside the pot to meld into a tender, succulent and nutritious family dinner. Lamb Tagine provides a range of nutrients as lamb is naturally high in protein, low in sodium and contains seven vitamins and minerals that contribute to good health and wellbeing. While Lamb Tagine is traditionally cooked in a tagine pot, the recipe works just as good using a casserole dish.

INGREDIENTS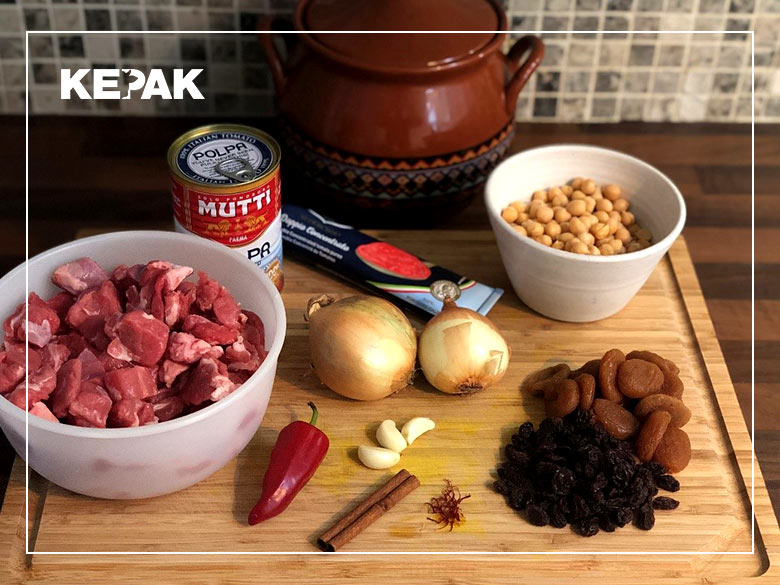 700g of a shoulder of lamb, diced ​
16 dried apricots, halved ​
75g of raisins ​
100ml of white wine (water if you don't want to use wine)​
1 large onion, finely diced ​
1 red chilli, diced ​
3 garlic cloves, peeled and finely chopped ​
1 cinnamon stick ​
1 tbsp of tomato paste ​
1 pinch of saffron stamen ​
400g tin of chopped tomatoes ​
600ml of lamb stock ​
150g of cooked chickpeas ​
1 tbsp of coriander, chopped ​
1 tbsp of parsley, chopped
METHOD
Preheat your oven to 150°C.
Soak the dried fruit in 100ml white wine.​
Season the diced lamb with salt and pepper and brown in a hot pan with some vegetable oil. Do this in small batches to keep heat high in the pan.​
Place browned lamb into tagine pot/casserole dish.​
In the same frying pan, add diced onion, chilli and garlic and cook on medium heat until onions soften. Add tomato purée, mix well and cook for 1-2 minutes.
Add the soaked fruit, wine & Saffron strands, deglazing by scraping the base of the pan to free any sediment.​
Add the tin of chopped tomatoes and lamb stock and bring to boil.
Add all contents to tagine pot/casserole dish, cover with a lid and cook for 3 hours at 150°C in the oven.
Add a tin of chickpeas for the last 20 minutes of cooking time.
Finish with chopped herbs and serve hot with couscous or wholegrain rice.​
LEFTOVER SUGGESTION
Leftovers are perfect for a shakshuka-style breakfast finished with eggs!
Bon Appétit!