Passion For Foods Series: Slow Cooked Asian Short Ribs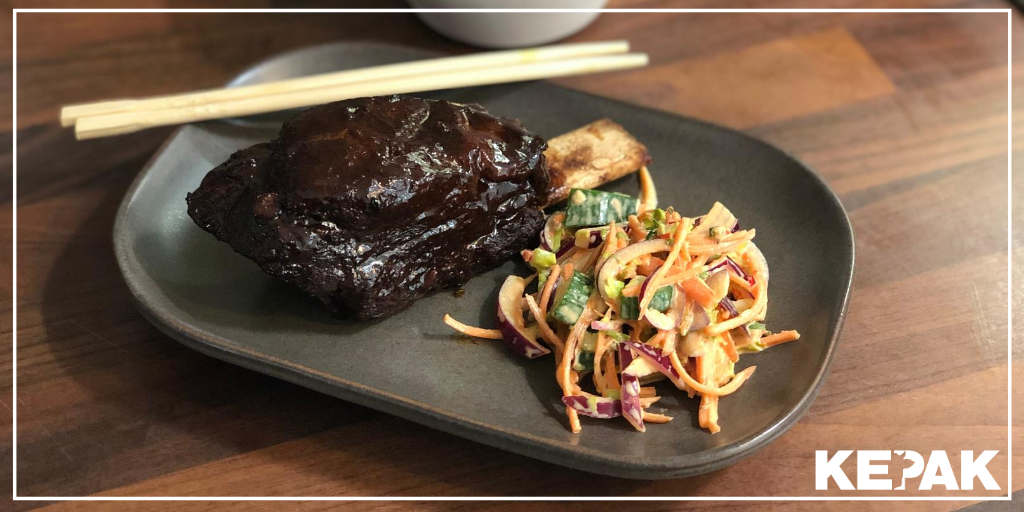 Our Asian short ribs are the ultimate indulgent treat. Whether you love exploring unique continental tastes or are seeking convenience, this recipe will meet all your needs. The short ribs are brushed with a sticky Asian marinade exciting all your taste buds and creating a restaurant eating experience from home. The Asian short ribs are slow-cooked in the oven for 5 hours creating the ultimate tender fall-off-the bone rib. This recipe is suitable for a weekday or weekend meal, across all seasons and audiences as it is a firm favourite.
Minimum preparation and cooking skills are required to create these deluxe ribs. This recipe offers a simple and convenient meal solution as after you create the Asian marinade, the oven does the work. To add to the simplicity of this recipe, there is little or no mess.
INGREDIENTS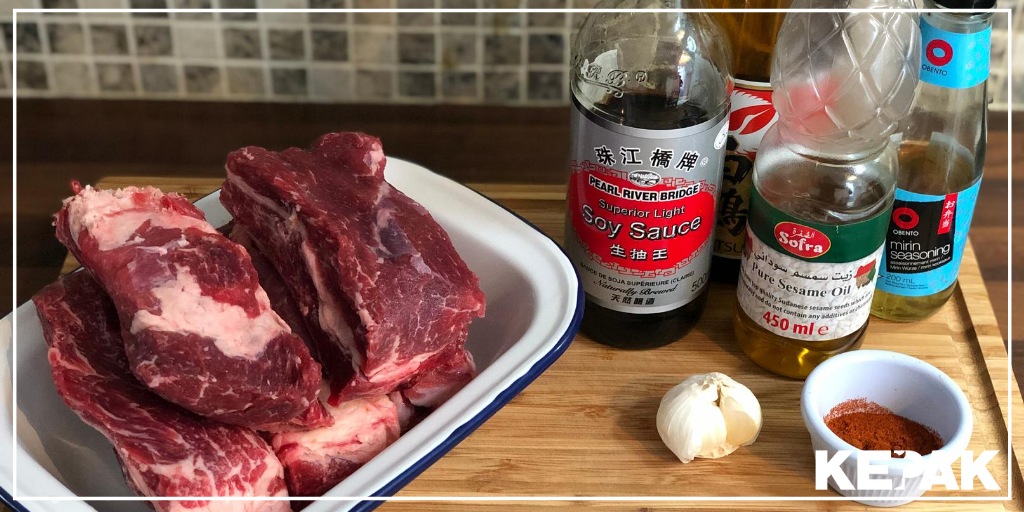 5 meaty short ribs on the bone, 2-3 inches thick​
Salt​
60 grams soy sauce​
60 grams dark brown sugar​
60 grams mirin (rice wine) ​
1 teaspoon toasted sesame oil​
1 tablespoon finely grated fresh ginger​
4 garlic cloves, finely grated or pounded with a pinch of salt ​
¼ teaspoon cayenne ​
250ml dashi(Japanese stock, instant versions can be found in Asian stores)​
METHOD

Whisk together the soy sauce, brown sugar, mirin, sesame oil, ginger, garlic, and cayenne.
Place the meat in a resealable plastic bag and pour in the marinade.
Seal the bag and squish the marinade around so all the meat is evenly coated.
Refrigerate overnight.​
Remove ribs from the fridge and let sit for a few hours until they come up to room temperature.
Adjust oven rack to middle position and preheat to 200°C.​
Transfer the ribs, bone-side down, to a large Dutch oven or a large, deep ceramic or pyrex roasting dish, then pour the marinade over the meat.
Place ribs in a single layer.
Add enough dashi to go about 3/4 inch up the sides of the ribs, then cover with lid or parchment and aluminium foil.
Slide into the oven and cook until the liquid simmers, about 30 minutes, then reduce heat to 150°C and cook until meat is very tender and falling off the bone, 4 to 5 hours more. ​
Uncover pot or dish and put oven to 220°C.
Brush ribs with the braising juices and glaze until shiny and brown, about 8-12 minutes.
Bon Appétit!