How to make the perfect steak sandwich!
This week, we have crafted our Signature Steak Sandwich for you to enjoy. Our delicious Signature Steak Sandwich is topped off with rocket,  sautéed mushrooms that are full of immune-boosting vitamin B, caramelised onions and horseradish mayonnaise. Remember you can substitute any of these ingredients to suit your preference!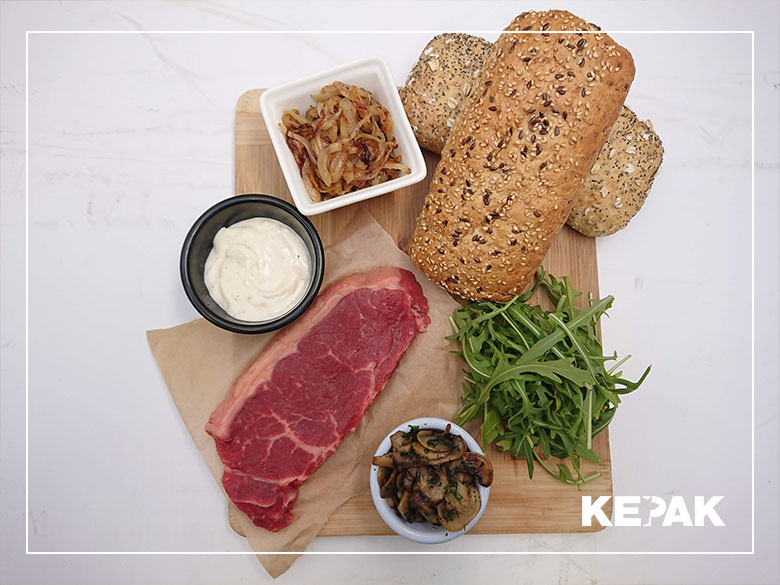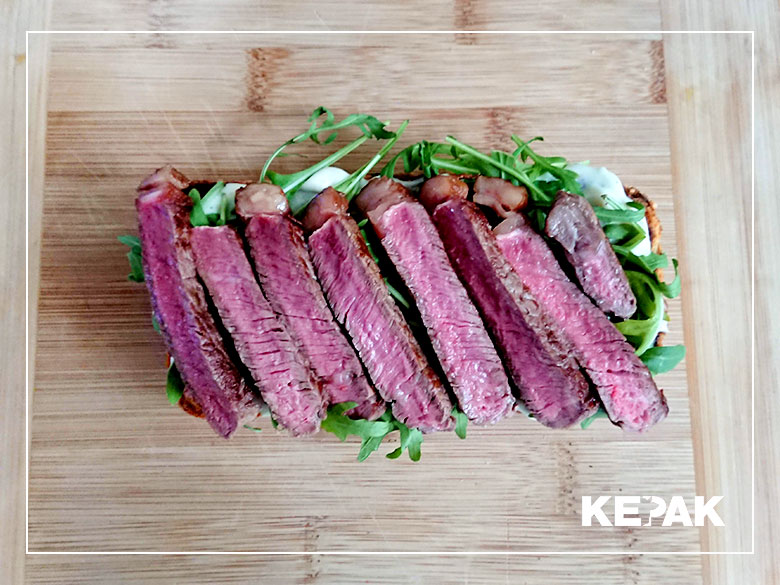 INGREDIENTS
Ciabatta Bread
Rocket
Horseradish Mayo
Sautéed Mushrooms
Caramelised Onions
Striploin Steak (one steak for two Sandwiches)
METHOD
Remove the steak from fridge and leave at room temp for 30mins.
Chop the onion and fry slowly in a pan until tender and starting to colour
Chop the mushrooms and sauté until lightly browned
If using, mix 5g of horseradish sauce to 50g of mayonnaise
Heat a frying pan over high heat. While this is heating, salt the steak and lightly drizzle with some oil.
Fry the steak with the oiled side down first, seasoning the other side as it cooks.
Turn the steak after 4mins, there should be a nice browning on the base. Cook for 4mins on each side for medium and remove to rest for 5mins before slicing.
While the steak is resting, season with some black pepper to taste and toast your bread.
Spread horseradish mayo on base and top with rocket leaves.
Thinly slice the steak and spread slices on top of rocket.
Top with cooked onions, mushrooms and bread to finish.
Look out for more yummy recipes and ideas coming up over the coming weeks.
Happy Cooking!