As a consequence of the current times, we're all spending a lot more time at home and especially in our kitchens for fuel, sustenance and in some instances as an activity.
At Kepak we are passionate about food and produce wonderfully versatile products across all our sites of which these products are enjoyed each day. Each week we will be bringing you a variety of new dishes for you to try at home!
This week we are looking at how to create the perfect, soul-nourishing Slow Cooked Rib Broth.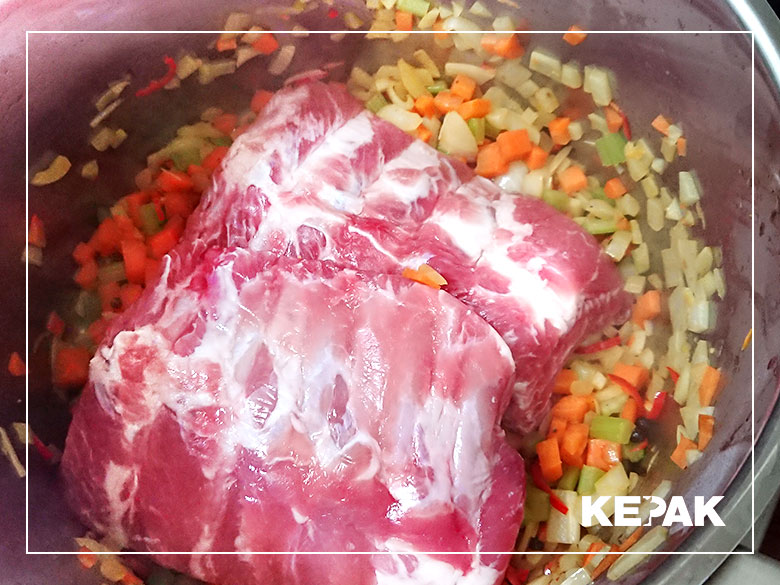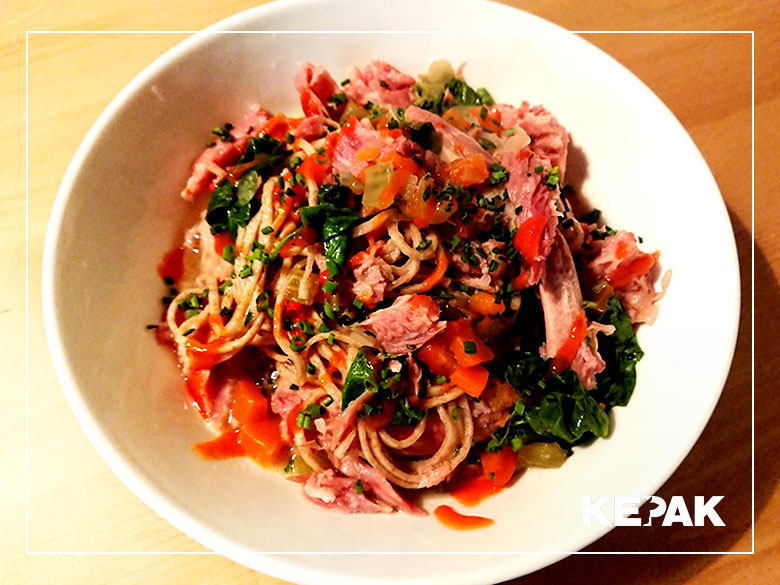 INGREDIENTS
1 onion
1 carrot
2 sticks of celery
Brown noodles
1 red chilli
Handful of Spinach leaves
Black peppercorns
Vegetable stock (3 litres)
Bacon ribs
METHOD
Finely chop the carrot, onion, chilli and celery
Sweat off the chopped vegetables in a large pot with some oil on medium heat until lightly coloured
Add the ribs to the pot. Cut into two pieces if needed to fit in the pot.
Add the black peppercorns and 3 litres of vegetable stock to the pot and bring to the boil then reduce the heat and allow to simmer for 4 hours. Add more stock if needed.
To finish add noodles and spinach to the pot.
Serve with a drizzle of your favourite hot sauce and enjoy!
Look out for other recipes and ideas to be posted for culinary inspiration over the coming weeks,
Happy Cooking!