PASSION FOR FOOD SERIES: ONE POT LAMB & RICE BAKE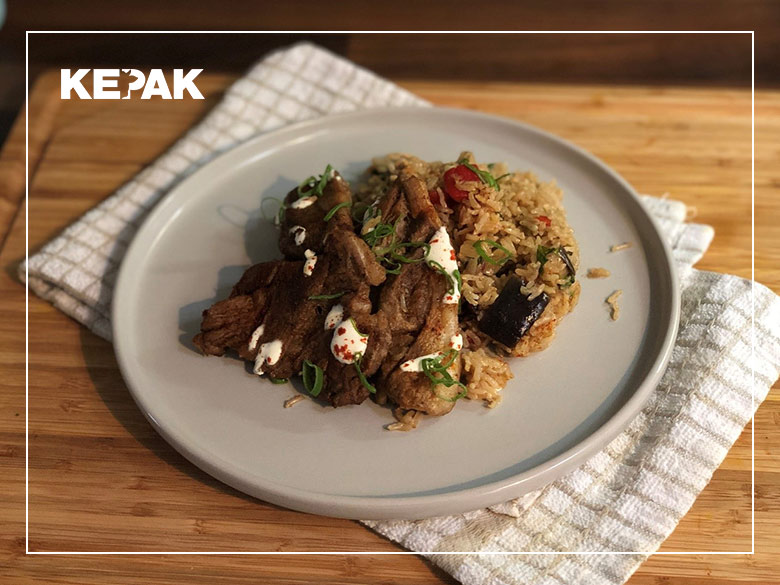 Our lamb & rice bake is deliciously comforting, nutritious and suitable for the whole family to enjoy. This quick-to-prepare recipe is ideal for those of you who want a nutritious meal without the fuss. An attribute to this recipe is that it is all cooked in one pot, reducing the amount of clean up. This lamb & rice bake is perfect for batch cooking and can be personalized by adding in your favourite vegetables and spices.
INGREDIENTS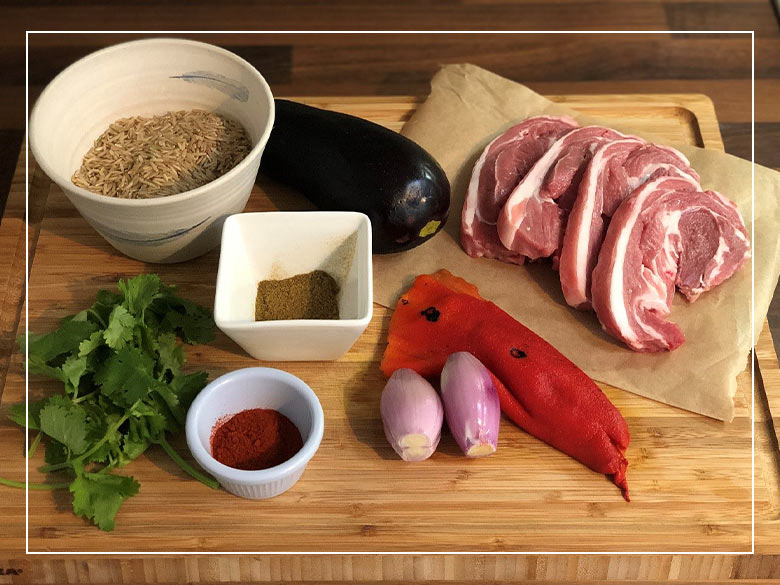 4 Leg Lamb Chops​
200g Wholegrain Rice​
1 Aubergine​
2 Shallots​
1 Roasted Red Pepper (from jar/tin)​
15g Coriander​
1 tablespoon Smoked Paprika​
1 tablespoon Ground Cumin​
500ml Chicken Stock
METHOD

Season the lamb chops with smoked paprika & cumin, allow to rest for at least 30 minutes​.
Chop the aubergine, shallots, roasted red pepper and coriander​.
In an oven proof pot/pan, heat 1 tablespoon vegetable oil at a high heat.
Add the seasoned lamb chops and brown quickly on both sides​.
Once browned, move to one side and lower the heat of the pot​.
Add the chopped aubergine, shallots, red pepper and stir well to ensure all is coated by the remaining oil.
Cook for 3-4 minutes​.
Add the wholegrain rice and stir through the vegetables.
After 1-2 minutes, add the stock and stir well.
Add the lamb chops on top of the rice and veg, cover and bake in oven at 160°C for 20 minutes or until the rice has soaked up all the stock​.
Remove from oven, stir in the coriander and garnish with probiotic yoghurt.
Bon Appétit!