Passion For Foods Series: Traditional Easter Leg of Lamb
Celebrate Easter and the coming of spring with a traditional roast leg of lamb paired with potatoes, carrots, peppers and red onions. Selected for it's delicate flavour, it is the perfect Easter treat and suitable for the whole family to enjoy.
Not only does our recipe deliver succulent, tender meat, it also contains several nutrients forming part of a healthy diet. Lamb is a source of protein, zinc, vitamin B12, vitamin B6, niacin, pantothenic acid, potassium and phosphorous.
INGREDIENTS
Leg of Lamb /  Potatoes / Carrots / Peppers / Red Onion / Garlic / Fresh Herbs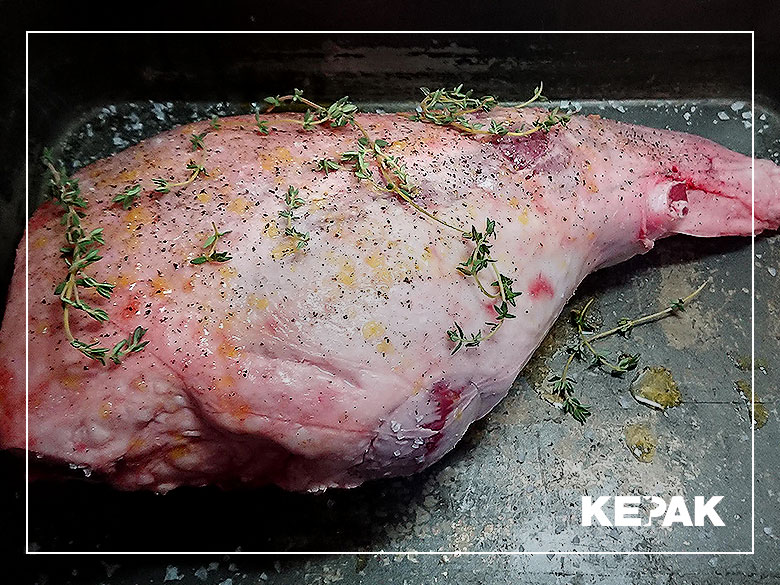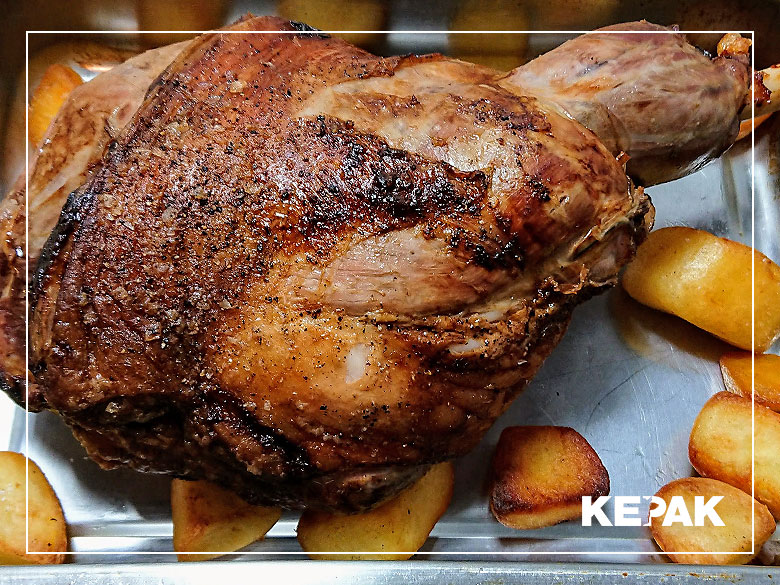 METHOD

#1. Preheat oven to 220°C, season the lamb leg with salt, pepper & fresh herbs, roast in the oven at this high heat for 30mins to colour the meat and generate lots of flavour.
Tip: Remove the Leg of Lamb from the fridge at least 30mins before cooking, this will relax the meat and give a more succulent roast
Tip: Place the lamb leg on a wire rack in your roasting tray so that any fat will drain away from the joint
#2. Reduce the oven temperature to 170°C and cook for 30mins per 500g. Remove from oven and rest for 30mins. The cooking juices (minus the cookout fat) can be used as a gravy
Pro Tip: Resting your meat is very important, as it allows the meat to relax and meat juices to redistribute throughout the joint. This will result in juicier and tastier slices once carved with less juice loss when carving!

#3. As the Lamb Leg comes to the end of cooking, prepare the veg & potatoes for roasting (retain all offcuts) and roast in the hot oven.
After resting, carve the lamb and enjoy!
Pro Tip: When carving a leg of lamb cut 2 or 3 lengthwise slices from the section of meat facing you. Turn the roast up so that it sits on a board. Hold the meat steady using a meat fork inserted into the meat opposite the shank bone. Cut across the grain in uniform thin slices of 2–3cm thickness. Cut all the way along the bone until all the meat is off the bone.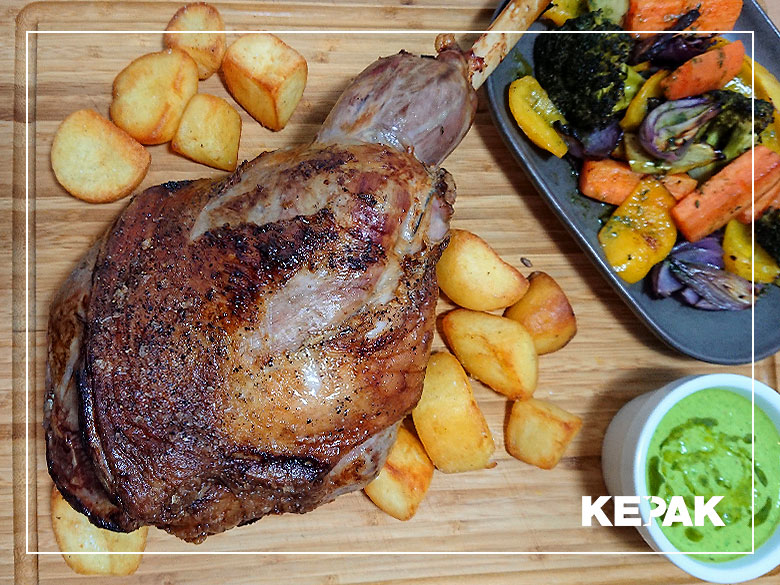 To eliminate waste, retain all lamb bones and offcuts and prepare a lamb broth the following day using water, root vegetables, tomatoes, herbs and peppercorns. After a few hours simmering to generate flavours, finish with leafy greens.
Any other leftover meat can be used in a quick and healthy stirfry with vegetables.
Enjoy a heartful meal with your family this Easter!
Happy Cooking!