Just because the St Patrick's Day parades are cancelled, doesn't mean you can't celebrate at home. Why not spice up your St Patrick's Day by recreating this traditional Rueben sandwich? The Rueben sandwich is a classic American deli favourite, both incredibly satisfying and filling. Each ingredient offers its own unique flavour; the salty corned beef, sweet Swiss cheese, sour sauerkraut, earthy rye bread and the complex Russian dressing all come together to create the perfect marriage of flavours.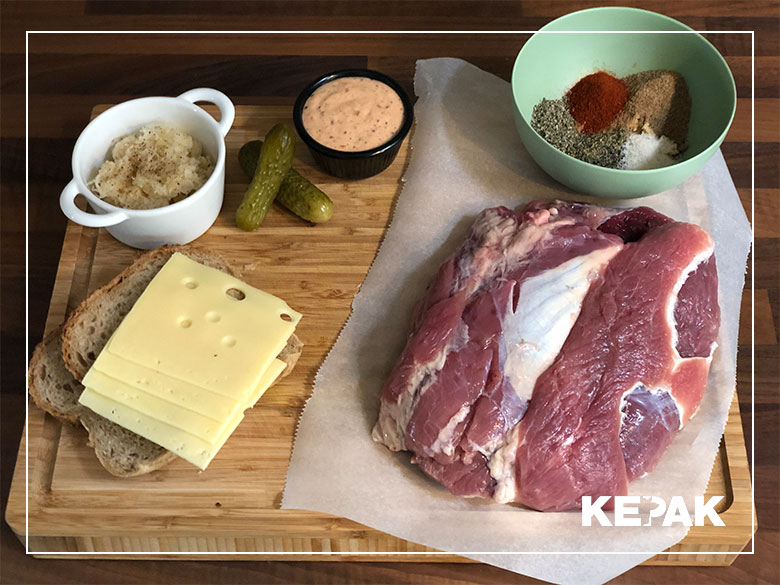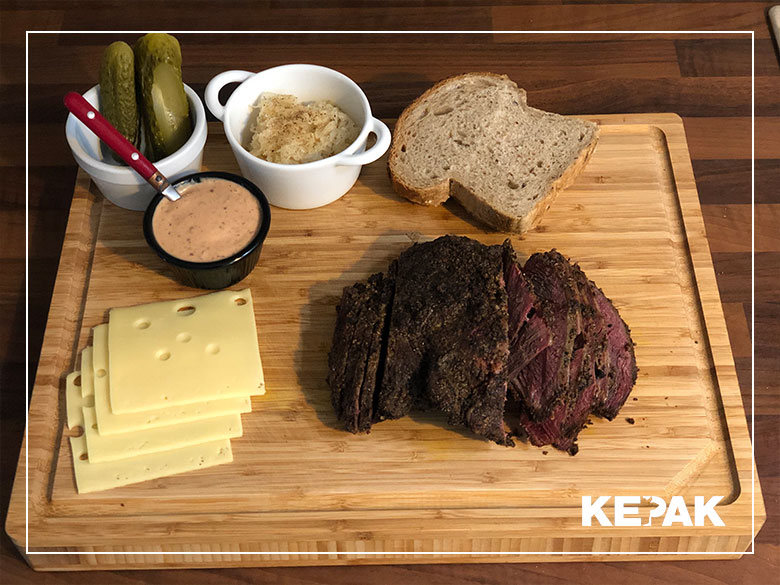 INGREDIENTS
Joint of Corned Beef – 1.5kg​
3 tablespoons Black Pepper​
2 tablespoons Ground Coriander​
1 tablespoon Smoked Paprika​
1 tablespoon Dark Sugar​
½ tablespoon Garlic Powder​
½ tablespoon Onion Powder​
½ teaspoon Mustard Powder​
1 teaspoon Rubbed Sage
METHOD
Pat the corned beef dry and dust heavily with the pepper crumb, patting the spice mix into the meat on all sides.​
Lay the joint on a sheet of aluminium foil and wrap it tightly.​
Repeat this 3 times, flipping where the join of the foil ends each time.​
Cook in an oven at 120°C for 6 hours, then remove and allow to cool. Slicing when hot will break up the crumb.​
When cool, remove from foil packaging and put back into a heated oven @180°C for 10 minutes until the crumb dries and hardens. Slice as thinly or as thickly as you like.​
Sandwich Ingredients used: Rye Grain Bread, Russian Dressing, Sauerkraut, Swiss Cheese Slices,  Sliced Pickles​
Layer up your ingredients, then pan-fry/grill on low heat until cheese is melted and bread is golden brown.