Passion For Food Series: Roast Chicken,
The Perfect Wholesome Meal
As the current pandemic has caused a lot of us to become more health-conscious, we are focusing this week's Passion for Food on Roast Chicken and how to stretch this into two meals to feed the whole family.
The current pandemic has caused a lot of us to become more health-conscious. While many foods are high in one or two nutrients, it's important to look at the whole foods' nutrient profile to achieve a balanced diet. This prevents overeating as we can meet the recommended nutrient intake requirements by consuming a smaller volume of food and is also benefits food waste and food security. For years people have heavily focused on macronutrients like protein, fat, carbohydrates, and calories. Now more than ever it's critical that we start accounting for vitamins and minerals as these have a major impact on our immune and brain health. Roast chicken contains the perfect blend of nutrients contributing to better overall health. Plus, it's naturally delicious because eating healthy doesn't have to be difficult!
INGREDIENTS
1 x Free-Range Chicken /  1x Lemon / Thyme / Salte / Pepper / Butter-Optional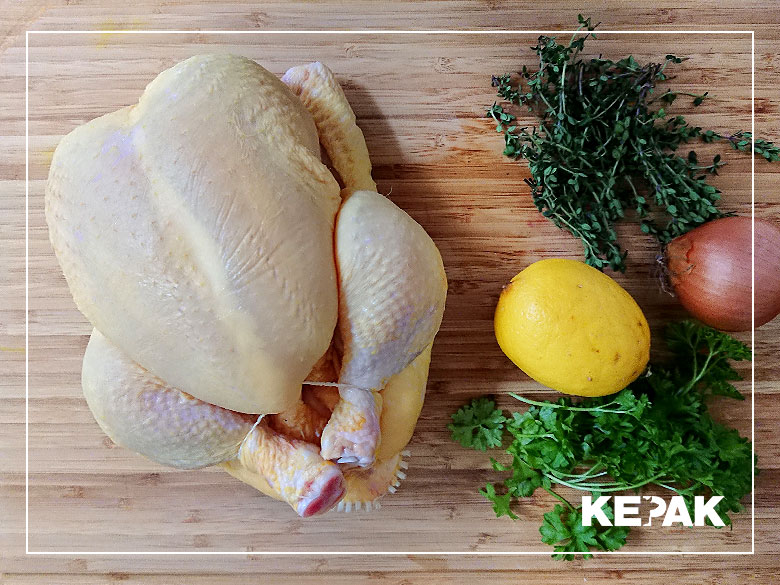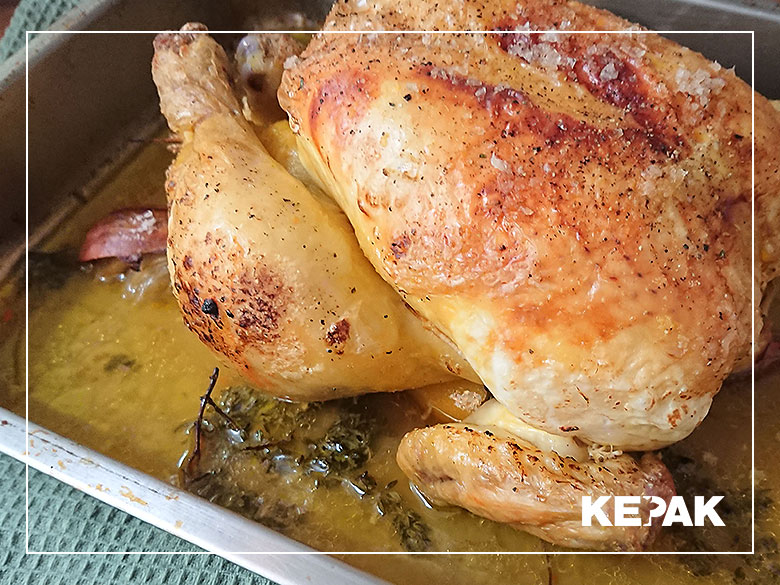 METHOD

#1. Preheat the oven to 180℃.
#2. Season the free-range chicken with some olive oil, salt and pepper and fresh thyme.
#3. Place a lemon half, fresh thyme and parsley in the cavity of the chicken and in the roasting tray.
#4. Add some water to the roasting tray to keep the meat moist when cooking.
#5. Optional: Slide slices of butter under the skin of the chicken breasts to help get succulent and moist breast meat. ​
#6. Cook for 25 minutes per 500g at 180°C, allowing a nice golden-brown colour to develop. To make sure your chicken is cooked, the cooking juices should run clear and the leg will separate easily from the joint with no sign of pink meat between the leg and breast.
#7. Allow the joint to rest for 20 minutes before carving. ​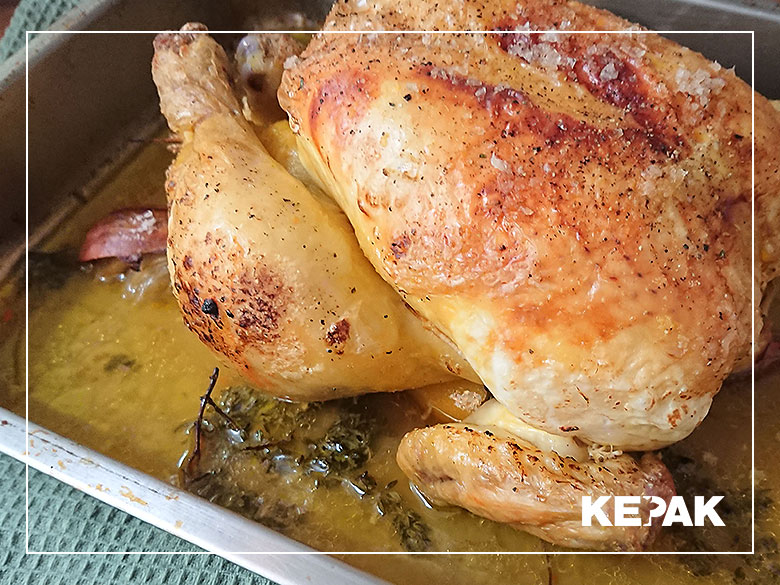 Roast Chicken Leftovers Suggestions
1. When all the meat is removed from the carcass, combine the bones with any vegetable offcuts, herbs, meat leftovers, and water and bring to the boil
2. Simmer for a few hours then strain to create a healthy chicken stock​
3. Use the stock as a base to create a healthy chicken soup with fresh veg and herbs
Enjoy a heartful meal with your family!
Happy Cooking!