May 14, 2020
Passion For Foods Series: Traditional Thai Beef Salad
As we are now eating three meals at home during the week, it can be hard to come up with new lunch and dinner ideas. We've focused this week on a dish that can be incorporated into both lunch and dinner options.
Beef is not always something that is considered for a lunchtime meal but our Thai Beef Salad is an easy to prepare, light, a balanced meal containing a multitude of vitamins and minerals. This dish draws on the fresh flavours of Thai cuisine combining Chilli, lime, ginger and garlic to create a tasty, nutritious, quick but flavour-packed dish that brings steak alive at your lunch table!
Nutritional Benefits
External fat is removed from the beef strips making it low fat, low-calorie meat option. Beef strips contain immune-boosting nutrients such as zinc, vitamin D, vitamin B12, vitamin B6 and selenium which activate immune cells and fight infection. This recipe also contains turmeric, ginger and garlic which is recognised for their health benefits including gut health & aiding digestion and their antioxidant and anti-inflammatory properties.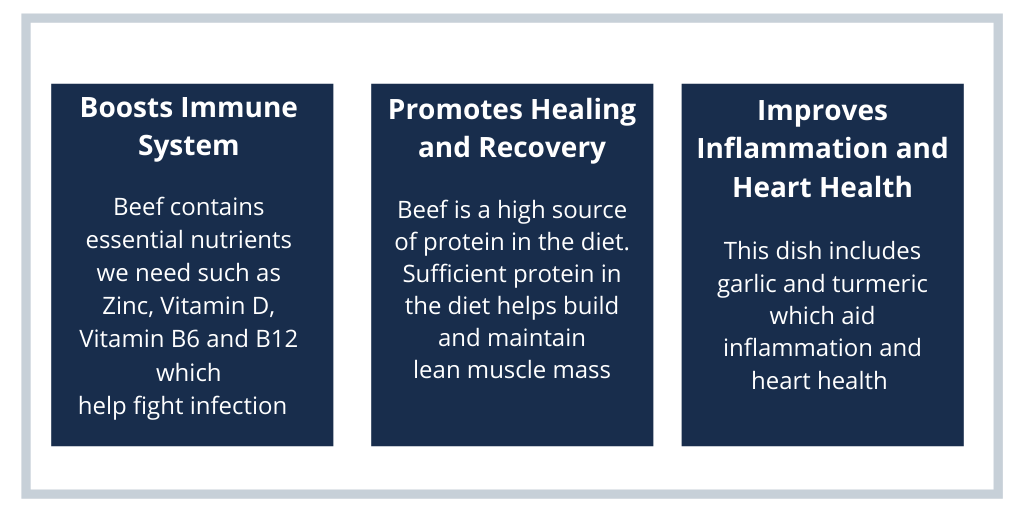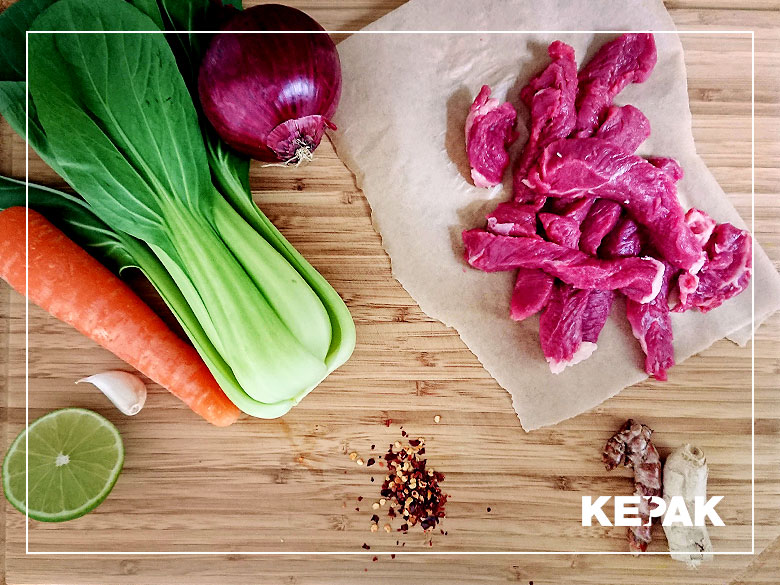 INGREDIENTS
200g Beef strips
1 Lime,
5g Chilli flakes,
20g Turmeric root (or 5g powder if no root available)
20g Ginger
1 small Red Onion
1 small Carrot
1 head Bok Choy
Mixed Leaves
50ml Stock
10ml Soy Sauce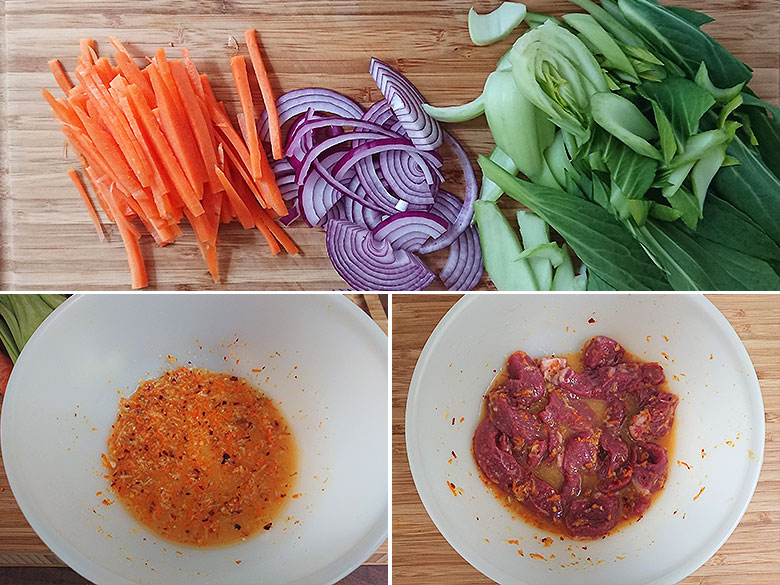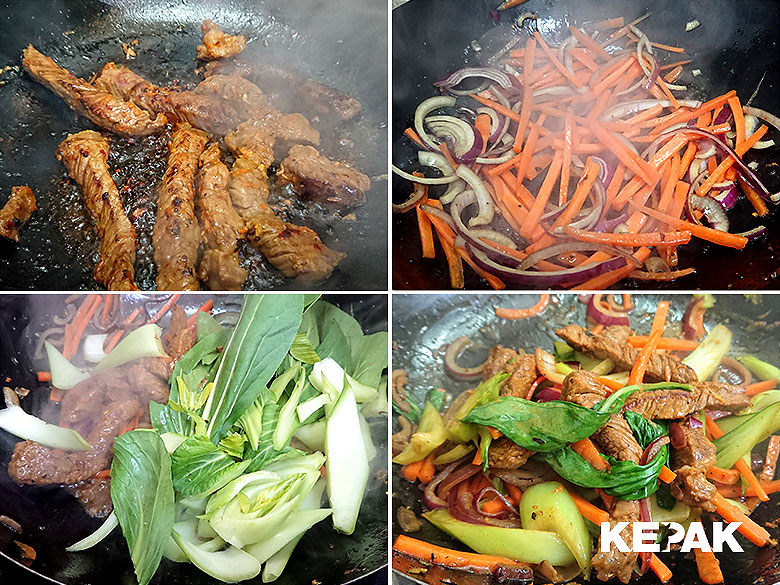 METHOD

Combine the beef strips, chilli flakes, grated turmeric, ginger, garlic & lime juice ​and leave marinade for at least 30mins in the fridge, then bring the meat up to room temperature.
Pro Tip: As the turmeric, garlic and ginger are quite strong flavors, for best results grate these ingredients with a small grater or microplane to ensure even distribution in the marinade and end salad​
Pro Tip: The acidic lime juice will tenderise the beef, so best to leave the marinade to work for at least 30mins for this to occur and for the other flavours to have an effect​
Finely chop the red onion, carrot & Bok Choy​
Drain the beef strips and seal in an oiled pan or wok over high heat. Once they are browned add the juices from the marinade into the pan.
Tip: For dishes like this, it is important to cook at a high temperature and to not overcrowd the wok/pan. Work in small batches if needs be, ensuring the beef is not overcooked and undoing the work of the marinade!
Add the carrot, red onion and bok choy ends, reserving the green leaves until the end. ​
Cook for 5 mins until the vegetables and beef are to your liking, adding a 50ml of beef or veg stock along with 10ml soy sauce
Serve over mixed leaves
Bon Appétit!