Ireland's First National Burger Day is on 21st June
The hunt is on for Ireland's best burger, as food lovers all over the country gear up for the first ever National Burger Day!
The nationwide event, which is sponsored by Kepak, and supported by Coca-Cola, Heinz, Dubliner Cheese and Tour America will take place on June 21st with participating outlets all around the country marking the day by offering their customers a Buy on Get One Free exclusive offer on their signature burger.
Voting for Ireland's "Best Burger" will commence on May 28th when customers throughout the country will have the chance to cast their vote for the most legendary burger in the land. Competing outlets will range from fast-food, food-to-go, hotels, pubs and gourmet burger joints, and with a trip for two to the home of the hamburger – New York City – on offer for the winning outlet, there is to be plenty of interest!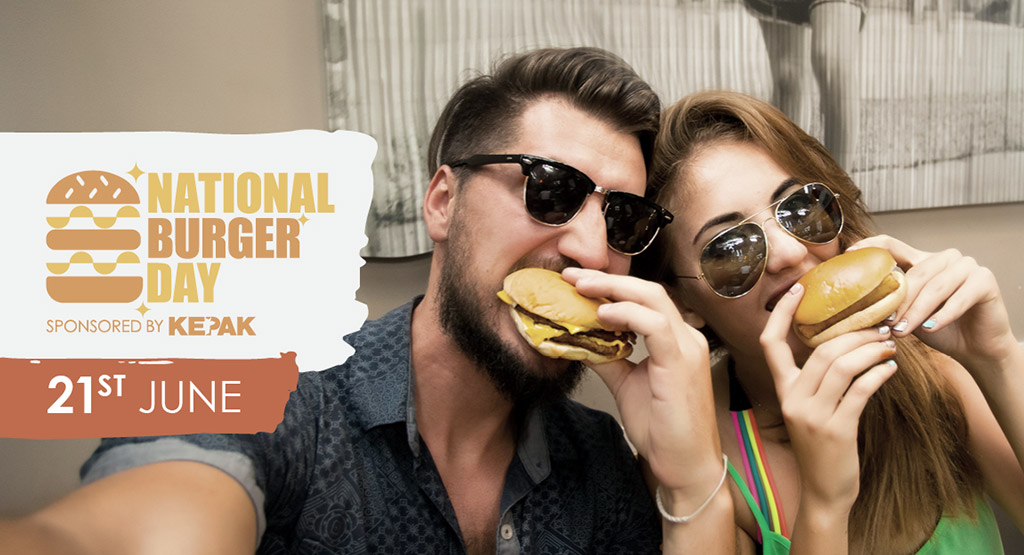 Bláthnaid Ní Fhátharta, Kepak Marketing Director said: "Kepak is delighted to able to bring National Burger Day to Ireland. National Burger Day promises to be a huge hit with customers, and we have a heavyweight advertising and PR campaign lined up to make sure that everybody is talking about it. I would urge all potential participants to make sure they don't miss out on the opportunity to partake by registering at www.nationalburgerday.ie before May 28th. I'd also like to wish all participating outlets the best of luck. May the best burger win!"
What's in it for participating outlets:
The honour and prestige of having 'The Best Burger in Ireland' award for 2018
The chance to enjoy a fabulous trip for 2 to New York, the burger capital of the world!
Increased sales by participating in the "Buy One Get One Free" signature burger offer on National Burger Day June 21st
FREE point of sale and digital assets for your outlet
How to get involved:
Register your outlet today at www.nationalburgerday.ie/register
Follow the link to download your FREE point of sale and digital pack – perfect for marketing National Burger Day to your customers
Ask your customers and friends to vote for you on www.Nationalburgerday.ie And don't forget to tag us on your Facebook posts (FB.com/nationalburgerday) and use the hashtag #nationalburgerday!
Media partners for National Burger Day include 2FM, and Lovin' Dublin ensuring widespread awareness around the event and excitement in the lead up to the day itself.