November 1, 2017
Kepak wins best product across all categories and product ranges
Tuesday, November 1st, 2017 – Kepak has scooped two awards with Musgraves Marketplace at this year's Irish Foodservice Quality Food Awards.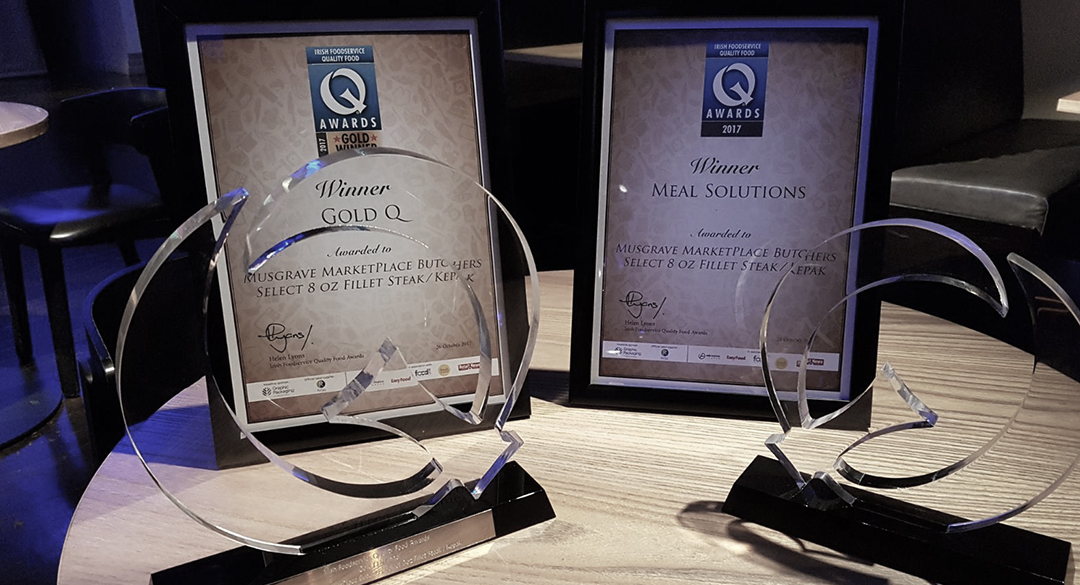 Kepak' s Butcher Select 8oz Fillet beat off stiff competition to take home the following two awards:
• Gold in its own category 'Meal Solutions'
• The 'Gold Winner' award for the best product across all categories and product ranges
Commenting on the achievement, Sean Coffey, CEO of Kepak's meat division, said: "Kepak, is extremely proud of its achievements, with Musgraves Marketplace, at this year's Irish Foodservice Quality Food Awards. The two golds that Kepak were awarded clearly demonstrate both the quality of the meat Kepak produces as well as its overall foodservice offering. As an Irish company and one of Europe's leading food innovators, it is an honour to be recognised at such a prestigious industry event."
Irish Foodservice Quality Food Awards, now in their third year, reward excellence in food product development within the foodservice industry.
The awards are open to all National, Regional and Independent cafés, as well as food producers, wholesalers, contract caterers and food service operators who serve the Irish foodservice industry. They recognise the increasing demand for quality own-label and branded ranges at affordable prices in the retail and catering channels.
Picture caption:
Pictured (l-r) at the Irish Foodservice Quality Food Awards are: Padraig Geraghty (Kepak- Junior Account manager), Paul Daly (Musgrave- trading graduate), Mark Moriarty (Musgrave Category Manager – Fresher chill and Frozen food), David Donnellan (Kepak- Junior Account manager), John McGinnity (Musgrave Sales specialists manager), James Canavan (Musgrave Trading Manager – beef, pork, lamb and cooked meats), Fergal Reale (Musgrave Meat Sales specialist), Clive Ross (Musgrave Customer Satisfaction fresh coordinator), Trisha Hanlon (Musgrave trading assistant).