ELLEN BUCKLEY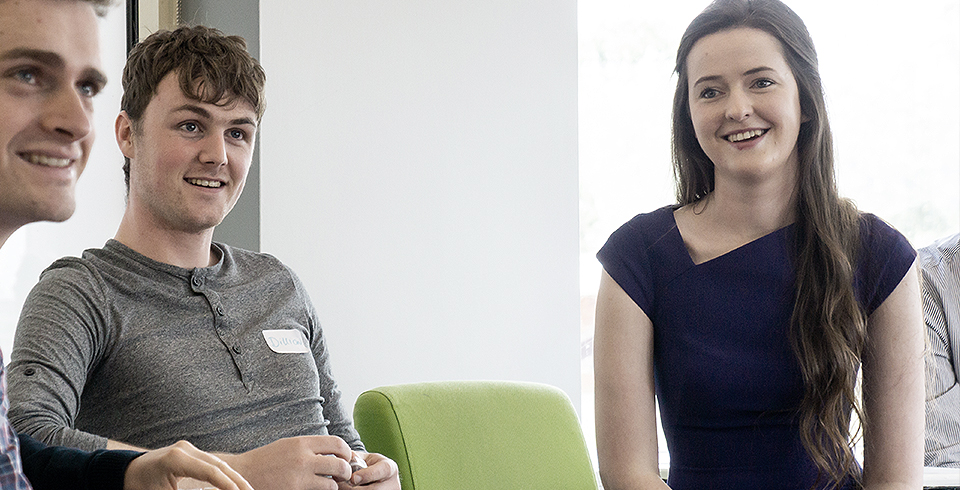 Graduate Degree
Agricultural Science – UCD
Current Position in Kepak
HR Graduate
Kepak Career Timeline
September 2018 – Graduated from UCD with a degree in Agricultural Science, majoring in Animal and Crop Production
September 2018 – Started in Kepak Clonee as a Graduate on the Graduate Management Programme
April 2019 – Moved to HR Graduate on Kepak Head Office.
Key Projects, Achievements & Highlights So Far
I graduated with a degree in Agricultural Science and now I am working in Human Resources, it really has been an amazing journey to say the least! The Kepak Graduate Management programme was the right fit for me because, like many graduates, I was not 100% sure what I wanted to do after college, but joining Kepak I was given the exposure to a number of different areas in the business before deciding on Human Resources. I started my programme on the factory floor, working in Operations in the Boning Hall and Abattoir.
I received great support by not just my mentor or buddy, but by the large network of colleagues who have gone through the programme themselves. So far I have been given great opportunities to develop both professionally and personally. I look forward to the opportunities ahead.
Key Projects: Kepak Clonee Family Fun Day, 2019 Graduate Programme
Achievements: Completed Junior Achievement.
Highlights: Careers Fairs. In particular, the Agri-Careers Fair in the RDS. Attending the Certified Irish Angus Beef Schools Competition Awards. Getting to visit so many Kepak sites as part of the Graduate Programme. So far I have been to 11 Kepak sites. The presentation skills training was hugely beneficial. When the UK graduates came over to Ireland for the farm to form experience and team bonding.
---
BUILD YOUR CAREER WITH KEPAK
The Kepak Graduate Programme gives dynamic, hardworking and committed graduates an opportunity to join our diverse team.